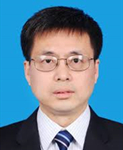 Prof. Jizhong Zhu
South China University of Technology, China
IEEE Fellow, IET Fellow, CSEE Fellow
中国电机工程学会外籍会士
朱继忠教授,华南理工大学
Biography: Prof. Jizhong Zhu received the B.S. degree, M.S. degree and Ph.D. degree in electrical engineering from Chongqing University in 1985, 1987, and Feb. 1990, respectively. Dr. Zhu was a professor in Chongqing University. He won seven provincial and ministerial awards for scientific and technological progress, and was selected as one of four outstanding young scientists working in China by The Royal Society of UK and China Science & Technology Association and awarded Royal Society Fellowship in 1994, as well as the national research prize "Fok Ying-Tung Excellent Young Teacher Medal" in 1996. He worked in a variety of places all over the world, including Chongqing University in China, Brunel University in UK, National University of Singapore, Howard University in USA, and ALSTOM Grid Inc., China Southern Power Grid and South China University of Technology (SCUT).
He is currently a Professor and director of ISESOOC center in SCUT and National Distinguished Expert in China. He is Chair of IEEE P2781 and P2783 Standard working groups since 2018, core member of IEEE PES SBLC Technical Committee, member of IEEE SMC Technical Committee on intelligent power and energy systems, and member of IEEE SMC Standard Committee, as well as was Chair of IEEE PES SBLC Loads Subcommittee during 2017-2019. He worked at ALSTOM Grid as a Senior Principal Power Systems Engineer and Senior Expert during 2000-2015, and became a Fellow of Alstom Expert Committee in 2013.
His research interest is integrated smart energy system optimal operation and control (ISESOOC), as well as smart grid and renewable energy applications. He has published six books as a sole author, and published over 200 papers in the international journals and conferences.